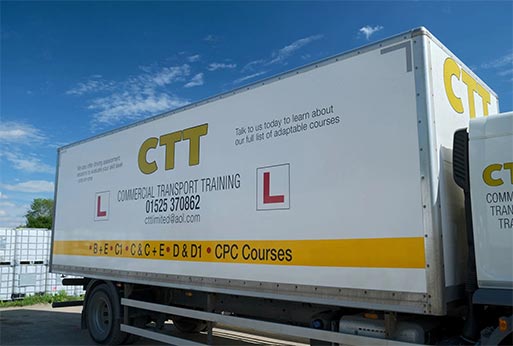 The wide variety of HGV and LGV licences can seem daunting at first; this guide will help break down the jargon and explain what you need to do to get started as a HGV driver.
What do I need to get a HGV licence?
Before we discuss the nuances of class one and two licences, it is important to establish what the minimum requirements are for any. To begin, you will need to be over eighteen and be able to drive a car, as well as having a class B licence. You will have a category B licence if you passed your test on or after the 1st of January, 1997.
What will stop me from getting a HGV licence?
There are some restrictions as to who is allowed to train for a HGV licence. The good news however, is that truck driving is one of the professions that is highly accepting of various backgrounds and personal history. For example, becoming a HGV licence holder is open to you if you have a spent criminal conviction, unless your offence led you to being disqualified from driving. As well as this, spent DR10 penalty points cannot prevent you from entering the commercial transport industry.
What is the difference between a class 1 and class 2 licence?
Simply put, a class 2 licence will likely be the first licence that you will train for as a HGV driver. Whilst there is no law that prevents you going straight to a class 1, many drivers find this too daunting of a jump between regular, day-to-day driving. It enables you to drive class C vehicles, such as rigid body trucks. Class 1 on the other hand, allows you to drive all forms of HGV's. It is the most advanced form of HGV licence, allowing you to drive C+E class vehicles. This includes articulated lorries and double trailer lorries.
How do I get a HGV licence?
There is a set structure of steps that you will need to take to obtain your licence. These are: Get a D2 and D4 form. Complete the 4 part testing programme.
Getting a D2 and D4 form
A D2 and D4 form are needed to get your HGV provisional licence. Both forms can be requested from the DVLA. The D2 form is free and is similar to the form you would have seen when applying for your regular licence. The D4 licence is a medical assessment to ensure that you are healthy enough to get behind the wheel of a commercial vehicle safely. This medical exam will need to be taken every 5 years. You can book a test with your GP, costing typically around £120, however, there are private companies that offer the test much cheaper, normally around £50. Once you have completed both forms, you will have your provisional licence delivered to you in 3 weeks.
The four part test.
Part 1
The final hurdle to getting your licence is the four part testing process. part one is broken up into 2 parts: 1A. Part 1A is your theory test, costing £26, you must answer at least 85 questions out of 100 to pass. 2A. Part 2A is the hazard perception test. As with the theory test, it is scored out of 100. You will need to score at least 67 to pass. The perception test costs £11.
Part 2
Once you have completed part 1, you can move onto part 2, the CPC case studies section. The CPC test will cost £23.
Part 3
You're halfway there, part 3 is the practical driving test. The test itself costs £115, though it is crucial to include the cost of lessons, which are normally taken over a four day period.
Part 4
Finally, part 4 is a practical demonstration of your knowledge of HGV's. The test itself is £55 but you will need lessons to ensure that you are aware of all parts of the vehicle and their operations. At the end of this, you will have a class 2 HGV licence and be able to drive all class C vehicles. Despite this, you will not be able to drive commercially until you have received your CPC card. This costs £32 and can take up to 2 weeks for the DVLA to send it to you. To become a Class 1 (C+E) driver, you need to take one more test; this is another practical test, costing £115.
How much does it cost to become a HGV driver?
As we have seen, the cost of training to become a fully qualified HGV driver of either class can quickly become a deterrent to entering the workforce. Totalling £382 for class 2 drivers and £497 for class 1, it is paramount that you have high quality training to avoid retaking any of the tests.
Getting the right training
High quality training will ensure that you are ready to face the challenges and trials of becoming a HGV driver. Commercial Transport Training has prepared thousands of drivers to take their test. Our high pass rate, shining customer reviews and long history of training the next generation of drivers make CTT a national standard for driver training. Our tailored approach will ensure that no matter your background, history or prior experience, you will be ready to get behind the wheel and kickstart your new career. If you would like to know more about the learning process or would like to chat about one of the topics discussed in more detail, please call us on
01525 370 862
. Alternatively, you can fill out our online
contact form
and we will get back to you as soon as possible.