LGV & HGV Training & Assesment in to Beds, Bucks & Herts
Practical Commercial Vehicle Training
At Commercial Transport Training Ltd, our knowledgeable instructors and fleet of practice vehicles are happy
to help you to improve your skills and train for a special class licence.
Our team in Leighton Buzzard has been training individuals and large organisations for over 40 years. You can feel confident you'll learn valuable skills – our high pass rate and satisfied students have earned us a fantastic reputation across the UK.
Whether you're looking for experience with passenger carrying vehicles, large goods vehicles or even transporting dangerous substances, our classes offer well-rounded, hands-on training.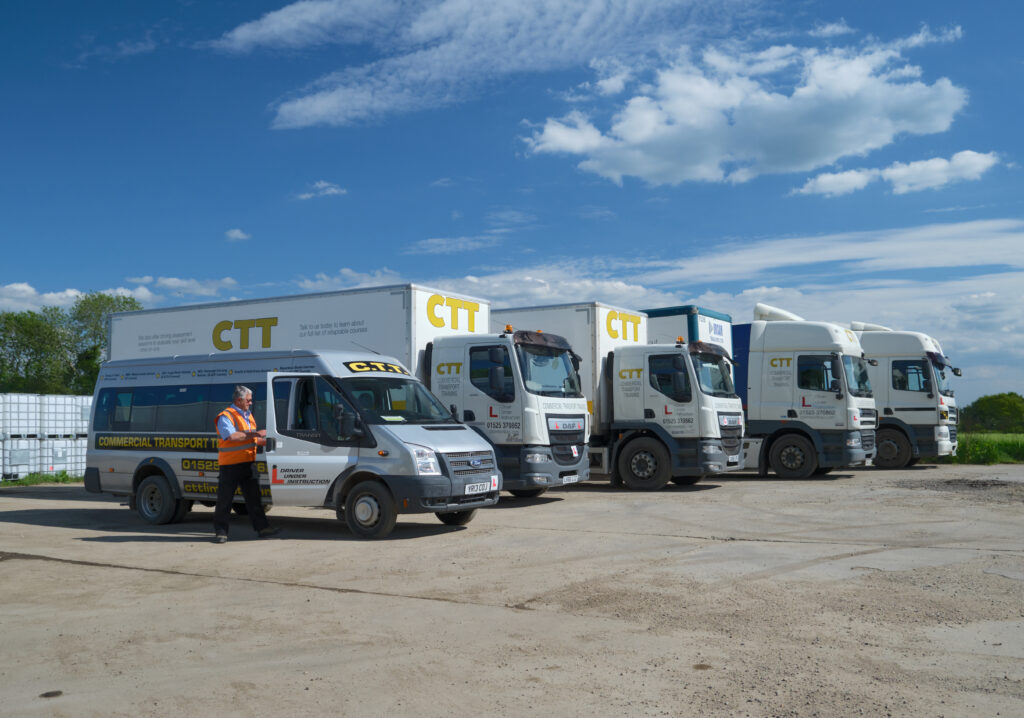 Train in Full - Sized Vehicles to build your confidence behind the wheel
Read our latest company updates and industry news from Commercial Transport Training.