driver Cpc training in luton
Driver CPC Training in Luton
The Commercial Transport Training Ltd team can provide you with the training you require. Whether you're looking for driver CPC, bus driver training, or HGV and LGV training, we've got everything you need to acquire the skills you need. 
We are based in Leighton Buzzard, within fifteen miles of Luton via the A4012, and have been working with commercial drivers for over 40 years with consistent success. But don't just take our word for it – head over to our Google reviews page to see what our customers have to say about us. 
All of our Luton driving instructors are approved and recognised by the Driving Standards Agency, while all of our training courses have been approved by JAUPT. In other words, our courses provide everything you and your employees need to prepare for the world of commercial driving.
LGV and HGV Training in Luton

Whatever you require, whether that's experience with passenger carrying vehicles, LGVs and HGVs, or even something more niche, we can show you the ropes. 
When you choose to work with Commercial Transport Training Ltd, you're choosing LGV and HGV training courses that will truly prepare you for real-world experiences. Our top priority is making sure you're confident, comfortable, and safe behind the wheel. Based near Luton ourselves, we have been working with customers across the surrounding areas for over 40 years. 
Before the training commences, we will begin by assessing your current skills with a tried and tested driving assessment. Once that's completed, we can design a course entirely tailored to your individual needs.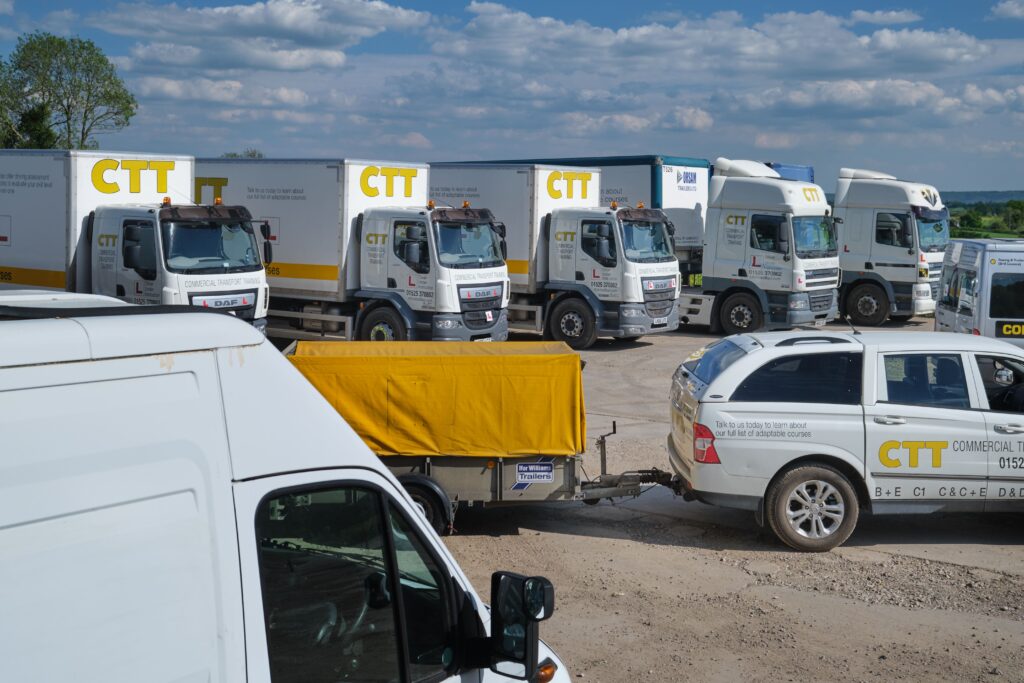 To contact the CTT team today or to enquire about our driver courses, simply fill in one of our online forms or call us on 01525 370 862. 

You can find out more about our wide range of training courses elsewhere on our website, but if you have any specific questions or requirements then we will be more than happy to assist you.