Car & Trailer Licences from Commercial Transport Training
Under new driving licence regulations from 2021, those who passed their car driving test from 1 January 1997 will be allowed to tow trailers up to 3,500kg MAM. You can find full details of the up-to-date regulations on the UK Government website.
But are you confident towing something? If you've never done it before, it can be challenging to manoeuvre both your own vehicle and the trailer simultaneously, and many drivers would benefit significantly from some additional guidance and training. The advice and guidance is still to seek professional training before attempting to tow anything, irrespective of which side of the regulations you fall on. 
Furthermore, those new regulations do not cover everything. For anyone who isn't already catered for in the 2021 regulations, contact Commercial Transport Training today to enquire about our car & trailer licenses and training.
We operate across Bedfordshire, Buckinghamshire, and Hertfordshire, providing training on a range of commercial vehicles and – in this case – providing comprehensive training on trailer driving. With Milton Keynes, Leighton Buzzard, Bedford, Oxford, and Luton being among our most popular locations, if you require any specialist driving training and are in the area, do not hesitate to get in touch with the team.
We will carry out a thorough assessment to ascertain exactly what you require, before delivering a comprehensive training course to help you feel more comfortable when driving with a trailer.
It's always better to be confident in any walk of life, and it's an absolute necessity when it comes to driving. You need to know what you're doing, and we can help ensure that you do.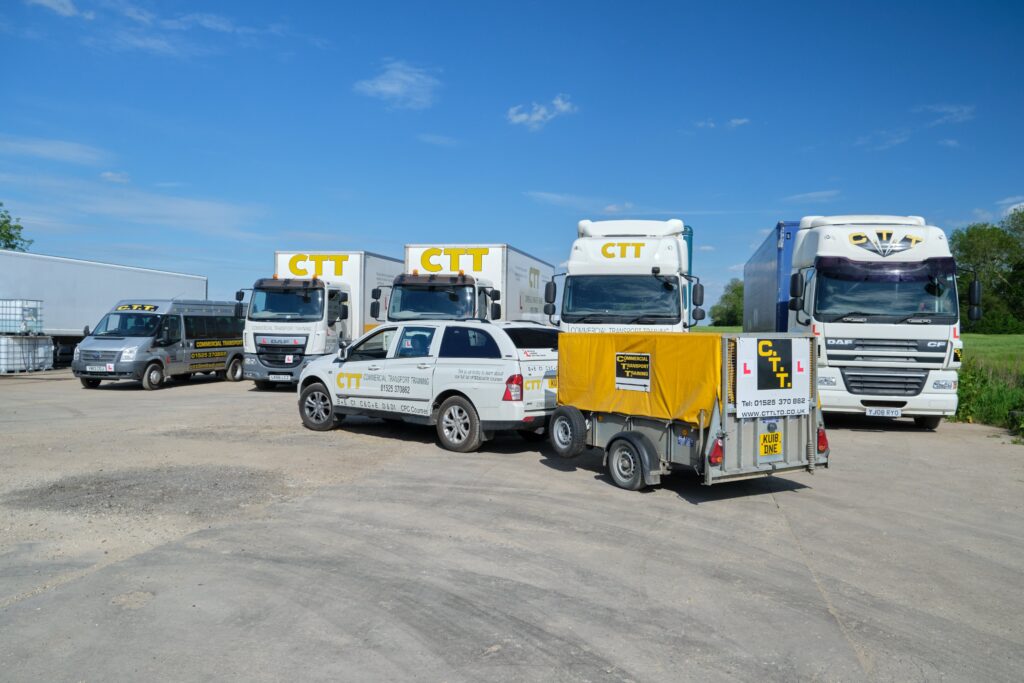 Update from the Driver & Vehicle Standards Agency

The changes affect:
Staging requirements for lorry and bus licences
The off-road manoeuvres part of vocational driving tests being done by third-parties
Subject to Parliamentary processes, both changes will be introduced on Monday 15 November 2021.
You can view the updated guidance on GOV.UK about how the changes work.