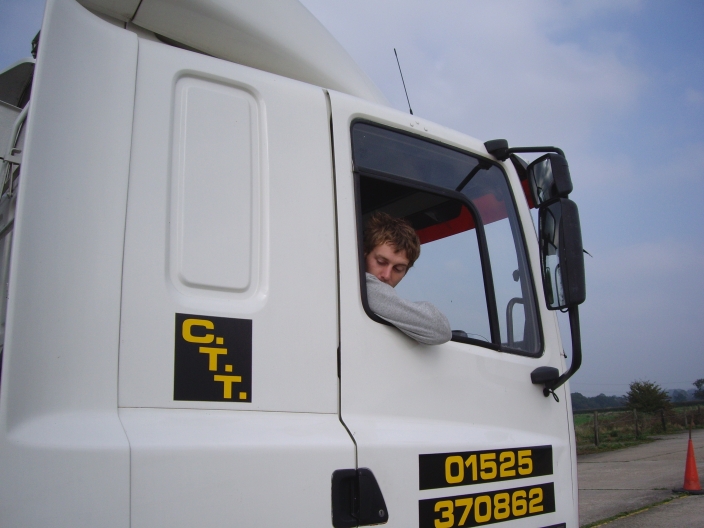 The global shortage of drivers is an excellent opportunity to capitalise on. Financial incentives, as well as Government training schemes, now make it easier than ever to get into the transport industry.
The global pandemic proved that despite what some critics of the industry may have you believe, the need for truck drivers is now more critical than ever before in order to keep Britain's economy healthy. Whilst the pandemic did see a delay in HGV driving tests, the good news is that has caused the British government to step in to ensure that a new generation of drivers are able to get their licences and into the workforce. In comparison to pre-covid levels, test rates have increased by 90%, with the DVLA now prioritising the processing of HGV licences above all others. In August of 2021, the government launched a new
Large Goods Vehicle Driver apprenticeship scheme
. This new form of training enables people from all economic backgrounds to pursue a career in HGV driving, providing up to £7000 to help learners. Not only this, those who wish to pursue roles in urban sectors (Class C vehicles) may also be entitled to
an apprenticeship supported by a £5000 scheme.
For those of you who may have been part way through their apprenticeship or training course before the pandemic, extra funding may also be available. To add, recently announced measures will enable ex-armed forces personnel to qualify for a HGV licence.
The transport industry revolution
The improvements to the transport sectors don't end with changes to the learning process. The Government is also keen to improve the quality of life of workers when they are out on the road and taking well-earned rests.
A national review
has been commissioned on the status of HGV parking and facilities, ensuring that drivers face little disruption to their work and are able to rest whenever they need to. £20 million has been allocated to renovate existing facilities available to drivers, such as shower and roadside services, to improve the security of these. £32.5 million has also been allocated to the construction of new services, ensuring that drivers across the country are able to rest in a safe and comfortable area. It has never been easier to enter the transport industry. Commercial Transport Training has been providing quality training opportunities for over 40 years. We have trained generations of HGV drivers and are ready to continue to provide guidance and support as the industry radically evolves. If you have any questions regarding how to enter the sector, please contact our knowledgeable, friendly staff either via phone on
1525 370 862
or by using our
contact forum
.